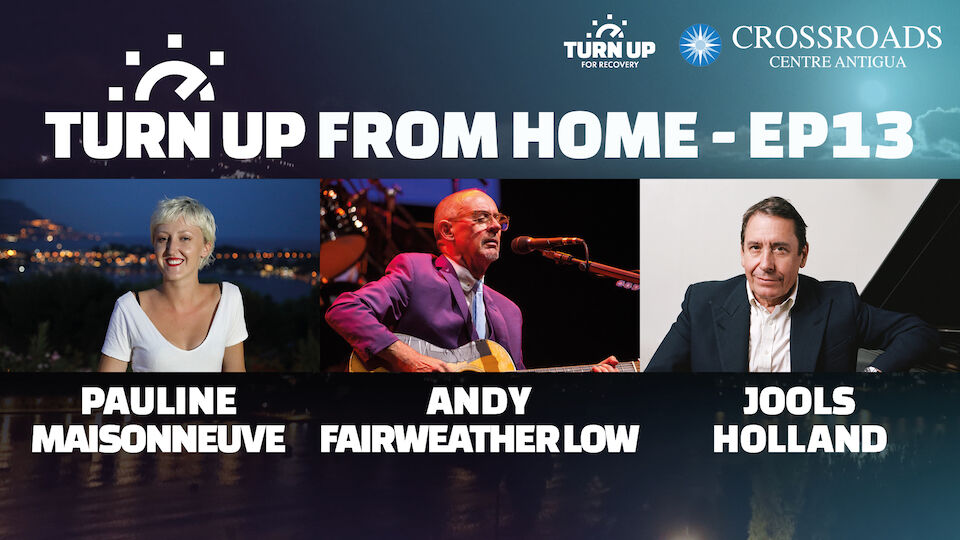 You can join us on TUFR, September 26th, for Episode 13 of Turn Up From Home featuring Andy Fairweather Low and the Low Riders, the wonderful Pauline Maisonneuve and Jools Holland!
7pm BST, 11am PDT and 2pm EDT
Turn Up For Recovery - YouTube Channel
Here are some ways you can also help out…
Put on your own online event or a small live outdoor concert, sign up through the TUFR website turnupforrecovery.org, Go to Get involved and List your event.
Subscribe to the TUFR Youtube channel (link above)
Share with friends and family.
Donate if you can, all donations go towards providing treatment
for those in need at Crossroads Antigua Centre.
Thank you for your kind support!!! Hope to see you Saturday for more of this below!